What are the Best Makeup Songs? Don't you get excited when it's time to get ready for an event?
Sometimes it's exciting, sometimes it's fast, and sometimes it's simply exhausting.
I get that way sometimes when I'm getting ready to go out. Some days, I just need a little motivation to put on a strong face and do something great with my hair.
You know how I give myself a pick-me-up? Music! These are the songs about makeup I listen to when I'm getting ready. Please add yours!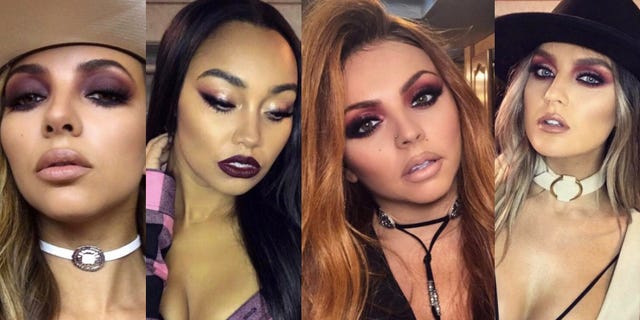 Best Makeup Songs of All Time
Best Makeup Songs of All Time
1. "Beautiful" by Christina Aguilera
In this 2002 song of hope and self-love, Christina Aguilera inspires self-assurance.
Addressing anyone who feels ashamed or self-conscious about their beauty.
The song's narrator encourages everyone to look deep within themselves to discover what makes them lovely.
2. "Mascara" by Jazmine Sullivan
One of my favorite tracks from her Reality Show is this one.
In an ideal world, if I had the time to wear cosmetics in my daily life, I would never leave the house without mascara.
3. Almost anything about Beyonce
I'm not a huge Beyonce fan, but there's no denying that she makes fantastic music, especially for makeup sessions.
Everyone should listen to Beyonce while putting on makeup, especially if they're heading out on the town. Here are two of my personal favorites:
This is one of the few hip hop songs that not only discusses cosmetics but also presents the story from a male perspective.
Kendrick Lamar describes a girl who wears makeup to conceal the indications of domestic violence.
It's poetic and meaningful.
5. "Try" by Colbie Caillat
This song and the accompanying video reminds me of a Dove commercial.
Colbie Caillat, like Kendrick Lamar, chooses to tell young ladies that it's alright to not wear makeup or that they don't have to work so hard to be who they are.
It appeals to me because it reminds me that the only makeup product that everyone should own is self-confidence.
I couldn't possibly end this post in a low tone!
When this song first became popular in 2007, it was everywhere.
Lip gloss was one of the only beauty things I used in high school, so I completely understand! My lip gloss is glistening!
Harry admitted that he despised the song for a time after starting to write it in 2017.
Favorite Lyric: Tastes like strawberries on a summer evenin'. And it sounds just like a song.
This 2016 pop song delivers a powerful, positive message: you are valid, worthy, attractive, and enough just the way you are.
The girl in the song aspires to be a gorgeous covergirl, but her desire for outer beauty injures both her body and spirit.
Beautiful people are not always convinced of their own attractiveness. The narrator of this 2011 boy band single extols the beauty of his crush. She's shy and insecure, but she doesn't know it.
Keep singing, buddy. You're making progress.
In order to appear perfect and create a flawless image, the narrator punishes herself internally for a minor error.
She comes to a halt and tells herself to stop.
This 2011 pop song urges women all over the world to be themselves, flaws and all.
Our Thoughts
Like the famous Missy Elliot said in one of her Grammy Award-winning songs, "music makes you lose control."
I love the way a beat mixed with rhythm and words combine to uplift any mood I have.
Speaking of vibes, my mornings sometimes need a certain nudge or push in the right direction for it to lead to a happy start to the day.
As you are full of spirit while listening to your music and creating your ideal makeup palette, you should have a makeup drawer to ensure that what you put on your face and what you put with it is clean.
Frequently Asked Questions
What song should I dedicate to a beautiful girl?
Yeh Chand Sa Roshan Chehra
Yeh chand sa roshan chehra is one of the most beautiful Bollywood songs to compliment a beautiful girl for her beautiful face, hairs and eyes.
The singer of this song compares the beauty of a girl to the moon.
This song not just compliments a girl but makes a girl love herself.
What do most songs talk about?
Every song has a story to tell.
Music can make us feel happy, upset, angry, sad, or an array of other emotions.
There is always a song for us to dive into, no matter what mood we're in or how we want to feel.
Can music cause suicidal thoughts?
Studies show that adolescents listen to music for approximately two to three hours per day, especially when you feel distressed.
This link between music use and depression in young people has led to music being blamed for the suicide of several youths.