Fenty Lip Gloss Dupe (Top 3): Because it features one of the best lip gloss formulas on the market, Fenty Gloss Bomb is easily Fenty's most popular product ever.
Even if the $19 price tag may hurt your budget, we all know that Fenty lip glosses are one of those rare products that are worth every cent.
Even if you love the Gloss Bombs, finding a product that works almost exactly to your favorite but costs a cheaper price might be the greatest kind of happiness, both for you and your budget.
So, if you're wondering, here are some of the best Fenty Lip Gloss Dupe from the drugstore that I'm sure can make your lips very juicy and yummy, exactly like Fenty Beauty's lip glosses.
What are you waiting for? Let's discuss Fenty gloss bomb dupes!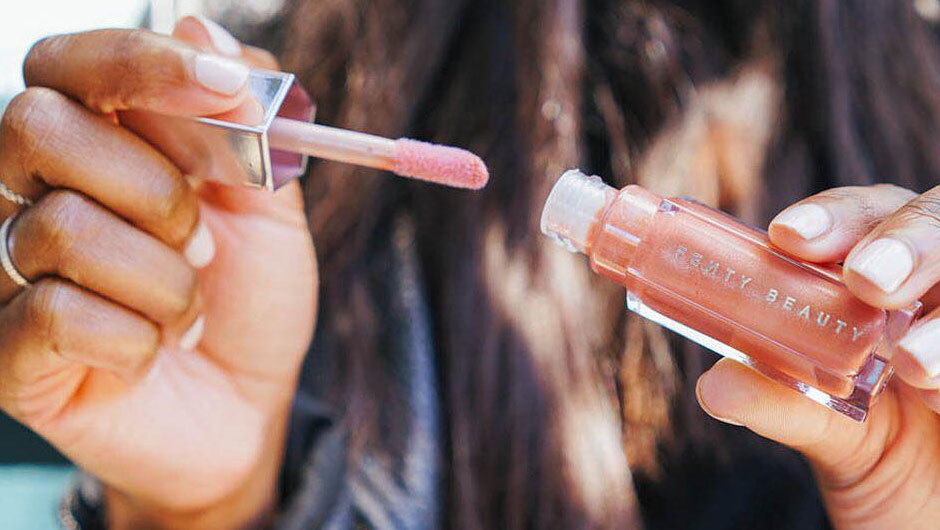 About Fenty Gloss Bomb
The must-have lip gloss with explosive shine that feels as amazing as it looks-Fenty Beauty Gloss Bomb is the finishing touch to your Fenty Face. 
The Fenty Beauty Gloss Bomb Universal Lip Luminizer provides amazing shine in eight universal shades handpicked by Rihanna herself to be the perfect finishing touch to any look.
Gloss Bomb's XXL wand gives lips more to love, while conditioning shea butter nourishes from within.
Wearing Gloss Bomb instantly makes lips look larger, thanks to its non-sticky composition that's highly shiny and has an addictive peach-vanilla aroma that you can't get enough of.
Fenty Beauty is 100% cruelty-free.
Watch the video also:
https://youtube.com/shorts/pjndN2GeMrs
Credit: @bloves.beauty
Fenty Lip Gloss Dupe (Top 3 Dupes)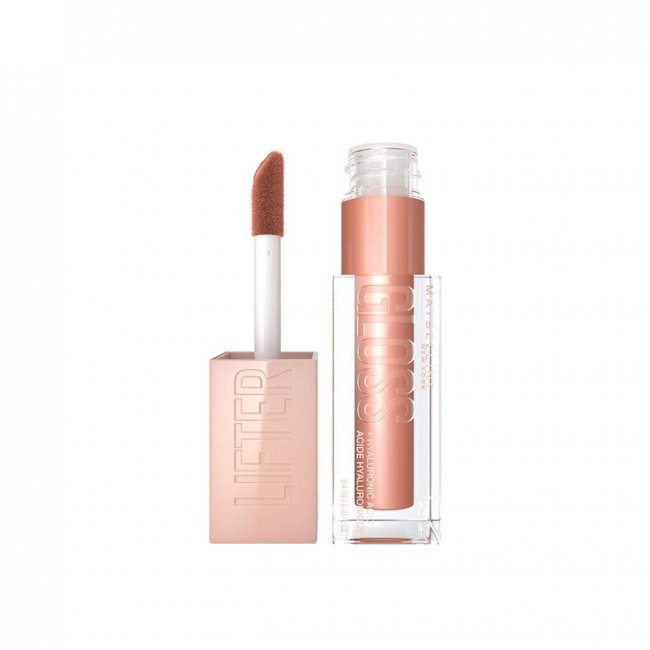 Maybelline revealed these Fenty Gloss Bomb dupes in 9 different shades, among which we surely have an amazing dupe for Fenty fussy, as well as Fenty diamond milk and Fenty glow.
Maybelline lifter glosses, easily one of the best drugstore lip glosses, feel plush and cushy on the lips just like Fenty.
It has the same big doe-foot applicator, a caramel-vanilla kinda smell that isn't overpowering, applies smoothly on the lips with a high-shine finish, lasts a long time, and doesn't feel tacky or sticky.
The best aspect, though, is that it contains hyaluronic acid, which keeps the lips moist and supple all day.
Another tiny difference is that the texture of Maybelline's gloss is not as thin as that of Fenty's gloss bomb. However, it remains quite comfy.
As a result, you should not be concerned. Overall, this is my favorite Fenty gloss bomb dupe.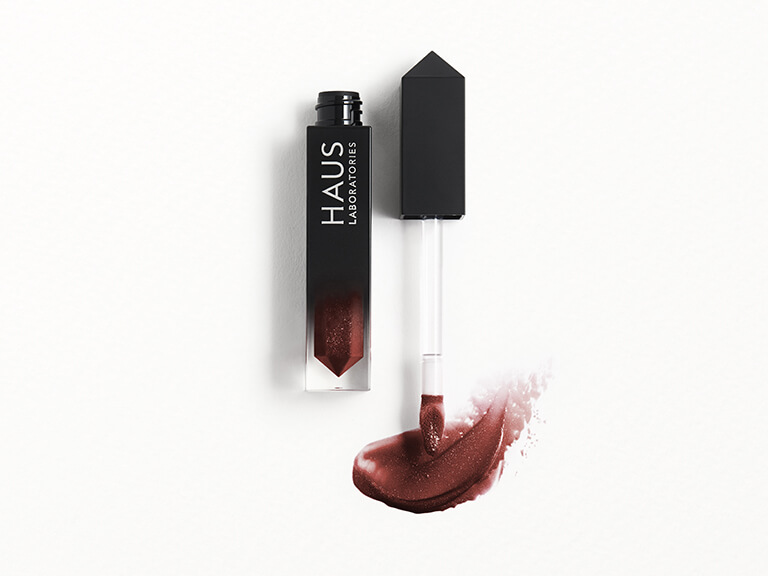 Fenty Hot Chocolit's "shimmering deep brown" is one of the collection's more unique shades, and possibly the most difficult to find a one-to-one match for.
However, the color and quality of this Le Riot Lip Gloss in Chaser from HAUS LABORATORIES, Lady Gaga's beauty brand, are similar.
It's the same price as Fenty Gloss Bomb, but you might prefer it more: This "sheer mahogany brown with golden pearl" shade is more pigmented than Hot Chocolit, which solves one of the few criticisms made about this Fenty shade.
Otherwise, this gel-based gloss will provide you with the same multidimensional shine, mirror-like finish, and pleasant wear.
If you're looking for a brown gloss for around $18, try Mented's Baby Brown shade.
It doesn't include any glitter, but it has good service reviews on Amazon for its rich pigmentation and non-sticky feel.
A swipe of this Revlon Super Lustrous Lip Gloss in Rosy Future looks similar to Fenty Glow: Both are "shimmering rose nudes," related to terracotta rather than pink, and a versatile neutral for a wide range of skin tones.
Although it lacks Fenty's smooth-as-butter application and long-lasting wear, critics agree that it's not sticky and works well over other lip colors.
In addition, the finish is a little more metallic than Fenty's wet shine.
But such compromises are worth the near-perfect color match and $5 price tag.
Our Thoughts on Fenty Lip Gloss Dupe
You can't go wrong with a Fenty Gloss Bomb, but you can save money by using our favorite Fenty lip gloss dupe, Maybelline Lifter Gloss.
Maybelline Lifter Gloss, like Fenty, features a huge doe-foot and a glossy, moisturizing, and pleasant feel.
Because it comes in a number of shades, this gloss may be used to resemble a few tones of Fenty's Gloss Bomb.
Overall, the drugstore has some really amazing lip glosses, so you won't be disappointed if you choose those!
Frequently Asked Questions
Is Fenty lip gloss plumping?
One swipe of Gloss Bomb's XXL wand leaves lips looking instantly fuller and smoother. Rihanna was obsessed with creating the perfect gloss that makes you want to put it on over and over again.
Is lip gloss bad for your lips?
Licking your lips or applying a thin gloss, balm, or anything out of a tube to supplement that moisture may sound like a good idea, but it can be the worst thing you do for them because it can lead to further dehydration, Jacob said. Some lip balms contain ingredients that can be irritating or drying.
How long does Fenty lip gloss last?
This gloss lasts me a few hours but that is only with normal (non-eating) interactions. Once you eat food or drink something you can say bye to your gloss (I have noticed that it sometimes lasts even after drinking through a straw). For me, it lasts for a few hours.
Is Fenty lipstick kiss-proof?
A cult favorite, Fenty Beauty's Stunna Lip Paints provide amazing wear with a soft matte finish. The line's array of high-impact shades compliment a variety of skin tones and the precision wand makes application easy, even for the shakiest of hands.
What does Fenty lip gloss smells like?
It's truly a unicorn in the lip gloss world—it's super shiny but not the least bit sticky, it smells like sweet strawberries without being overly saccharine, and it has a subtle hint of pink color and shimmer that looks like my exact lip color only Rihanna-fied, and since it's packed with shea butter, it's also moisturizing.