So, how excited are you about the new Hydra-C products from Marcelle? Because I think it's a lot of excitement!
My skincare routine is very good right now and I'm not sure which, if any, of them will be silicone-free, but all I can say is damn, Marcelle.
That's one intriguing press release you've got going there.
Marcelle enlarged their Hydra-C line with four new products.
All four are paraben and alcohol free, and they are aimed at the 18-28 year old market, as is the rest of the collection.
They're also reasonably priced for the occasion, ranging from $12 to $23 each.
Did I also mention that the Hydra-C line is orange?
I'm not sure why, but I've been obsessed with orange in skincare lately.
It's just so clean!
Continue reading to find out why.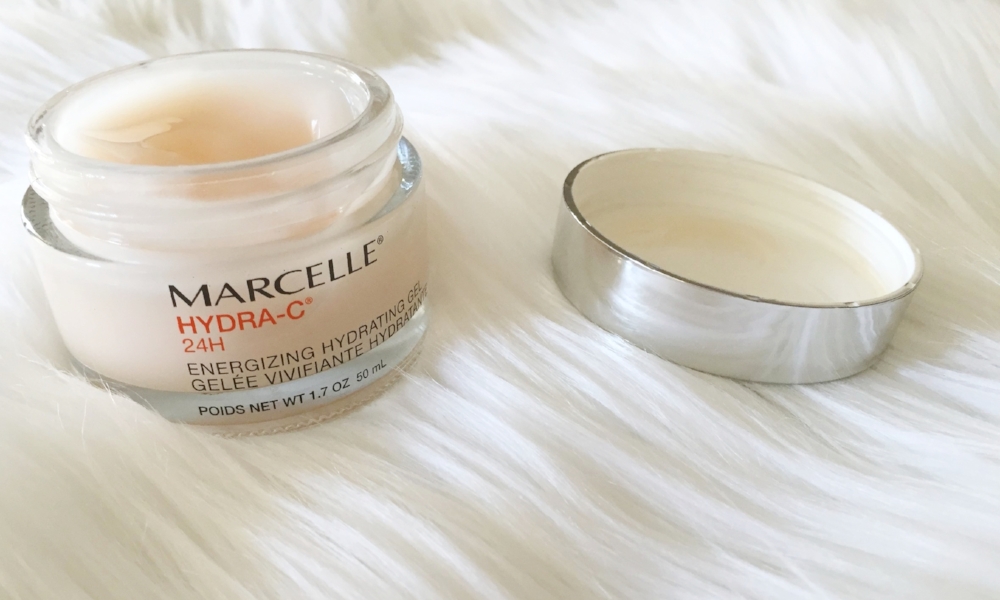 About Marcelle Hydra C Gel
The product has been around for ages, but they're just now adding an SPF version to the lineup. So, it's new, but not really.
I'd completely count it as new, but Marcelle says they're releasing four new products plus one upgraded one, so. 4 and a half.
Anyhow. Shea butter, canola oil (delicious in cuisine, unexpectedly good in skincare), aloe extract, and a novel amino acid combination.
How would this not be fantastic?
All day long, your skin will be well nourished!
Our light and pleasant gel-cream is designed to keep you moisturized all day.
It improves the suppleness, softness, and vitality of the skin while postponing the formation of fine lines and wrinkles.
FillagrylTM, one of its high-performance ingredient, absorbs humidity and locks it deep within the skin, releasing it only when needed.
Its recipe comprises Nori extract, a type of algae known for its antioxidant and moisturizing characteristics, as well as a blend of antioxidant vitamins that help to renew the dry skin.
Hypoallergenic and fragrance-free. Ideal for people with regular skin.
About the Brand
Marcelle is a Canadian manufacturer that makes dermatologist-tested, hypoallergenic, fragrance-free color cosmetics and skincare.
Because the items are of good quality, functional, and inexpensive, they appeal to women of all ages.
PROS
Inexpensive
On its website, Marcelle gives detailed component listings
Testers, including cosmetics testers, are available at drugstores that sell this brand
Almost all of the products are fragrance-free
Some good makeup and cleanser removers
Beautiful eyeshadows and can cover dark circles
Lipsticks and lip glosses are excellent.
CONS
The hypoallergenic claims are deceptive because the claim is not regulated and no rules restrict its use
Preservatives that emit formaldehyde are not suggested for those with sensitive skin
The majority of anti-acne solutions contain alcohol, which is harmful to the skin and can increase oil production, exacerbating acne
Formulas for moisturizer that have passed their expiration date
Some slick cleansers
Mineral makeup that is average to terrible
There are no shades for persons with tanned or deeper skin tones
Our Thoughts
With this revitalizing hydrating gel that fully hydrates your skin for 24 hours, you may take a proactive approach in the struggle against dryness and the impact of environmental stressors.
Its energizing composition, which contains antioxidants, cucumber and green tea extracts, as well as Vitamins C and E, protects against harsh environmental elements while restoring the skin's protective barrier function for a bright, glowing complexion.
Hydra-soothing C's moisturizing and specialized ingredients will soothe, moisturize, revitalize, and restore your skin.
Marcelle's most skin-quenching collection includes a Hydrating Gel, a Self-Foaming Cleanser, a Matifying Fluid, and an Eye Cream, among other things.
Green tea and cucumber extract, aloe vera, panthenol, vitamins C and E, crystalized jojoba, and our unique Bioskinup Contour Firming Complex are among the active ingredients.
FilaggrylTM is used in Hydra C 24H SPF 15 Moisturizing Cream to absorb humidity and retain it trapped deep in the skin for release when needed.