If you have oily skin, applying any oil-based products on your face, whether they're face oils, cleansing oils, or anything, definitely doesn't make sense.
Cleansing oils offer two incredible benefits: they help you remove makeup and are excellent for skin care.
They clean your skin and revitalize it by removing dirt and filth.
The Tatcha Pure One Step Camellia Cleansing Oil is one of our favorite cleansing oils, but it is a little pricey, so it may be out of your price range.
If that's the case, don't worry!
Check out other amazing Tatcha cleansing oil dupe that will give you the same clean, glowing finish.
About Tatcha Pure One Step Camellia Cleansing Oil
Tatcha cleansing oil is a dual-purpose cleanser and makeup remover, which is suited for all skin types.
This oil is good for dry, oily, or sensitive skin.
It effectively removes waterproof makeup in a single swipe without leaving any traces behind.
This cleansing oil will eliminate any contaminants from your face, leaving you with clean, fresh skin, whether it's dirt, oil, or dust.
Your skin will feel nourished and silky after using the Tatcha cleansing oil.
Benefits:
Vitamin-rich and contains an anti-aging formula that will protect your skin from fine lines and wrinkles.
Made of mineral oils, contains synthetic fragrances, and will never clog your pores.
Your skin will feel soft and clear.
You will never have to worry about pimples or outbreaks.
Also watch video here:
https://youtube.com/shorts/m83mQdBtNqE
Top Recommended Tatcha Cleansing Oil Dupe
1. Simple Kind To Skin Hydrating Cleansing Oil
This washing oil contains grape seed oil and will leave your skin feeling revitalized and keep dust or oil away from your face.
It will not leave any residue behind, no matter how heavy your makeup is.
Because this cleansing oil contains moisture, there is no need to wash your face before applying it.
Pros:
Easy to apply
Smooth texture
Affordable
Cons:
It contains no artificial aromas, it smells like oil.
2. Kose Softymo Speedy Cleansing Oil
If you are allergic to synthetic fragrances, the Kose Softymo oil cleanser is for you.
The vital mineral oils in the Kose Softymo oil cleanser help to blend the oils with the water, leaving your skin soft, glossy, and smooth.
This cleansing oil also contains jojoba seed oil, which can help in the prevention of facial swelling and redness.
One of the best things about this cleansing oil is that it is simple to rinse off and leaves no oily behind.
It works best on dry skin rather than wet skin, so keep that in mind before applying it.
Pros:
Perfect for all skin types
Affordable
Prevents aging
Cons:
Heavy makeup may not be suited.
3. Derma E Nourishing Rose Cleansing Oil
Organic vitamin E essentials, argan, and jojoba seed oil are included in the Derma E Nourishing cleansing oil.
After a long day of wearing makeup, these organic products will leave your skin feeling smooth and gentle.
These items also include antioxidants, which can help to prevent wrinkles, dark spots, and fine lines.
Pros:
Lightweight
Affordable
Sturdy pump
4. DHC Deep Cleansing Oil
The DHC deep cleansing oil serves as both a cleanser and a cosmetic remover.
This oil softly removes makeup from your skin while leaving no oily behind.
It is suitable for normal, sensitive, and dry skin.
The great thing about this cleansing oil is that no matter how heavy your makeup is, it will be removed with just a small amount of DHC deep cleansing oil.
Pros:
Suitable for all seasons
Excellent for all skin types
It is capable of removing thick, waterproof makeup.
Cons:
5. Muji Cleansing Oil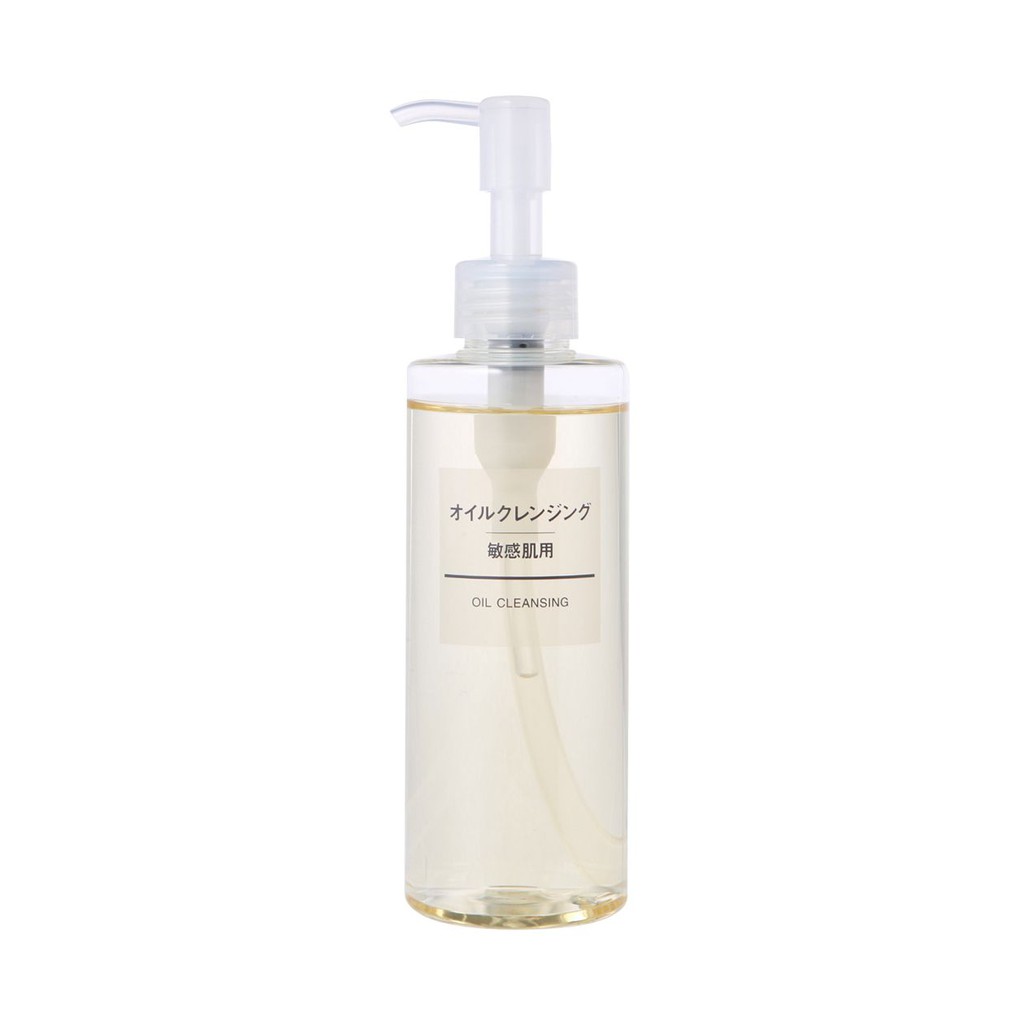 The Muji cleansing oil is available in three sizes: standard (200ml), travel (50ml), and extra-large (400ml).
This oil is pale yellow in color and has a thick texture, so you only need a small amount when applying it to your face.
It contains olive oil and grapefruit seed extracts, which will leave your skin feeling revitalized and refreshed in no time.
Pros:
Removes heavy makeup
Rejuvenates skin
Affordable
Cons:
Even just a few years ago, it would be difficult to acquire a cleansing oil in a drugstore.
It was primarily a segment for luxury and super-premium brands.
For example, consider this solution, which is produced with a fine oil combination to eliminate contaminants and is also non-comedogenic and dermatologically tested.
For a true cleansing oil sensation, apply it to dry skin.
Pros:
Soothe the thirst for dry skin
Affordable
Our Thoughts on Tatcha Cleansing Oil Dupe
The Tatcha cleansing oil is one of the best washing oils available since it moisturizes your skin and keeps it revitalized and fresh.
There's no need to be concerned if this cleansing oil is out of your price range.
It's hard to pick favorites among the dupes, but if we had to call out three, it would be the Muji Cleansing Oil, Simple Kind To Skin Hydrating Cleansing Oil, and Neutrogena Ultra Light Cleansing Oil.
And when it comes to the best drugstore dupe, Neutrogena is unbeatable. Their Hydro Boost Hyaluronic Acid Gel-Cream is also highly recommended.
It's efficient, comfortable to use, and won't clog your pores or leave you feeling oily.
Frequently Asked Questions about Tatcha Cleansing Oil Dupe
Is Tatcha cleansing oil good for acne?
The hydrating formula of this facial cleansing oil draws out oils, and removes sunscreen and waterproof makeup, which makes it perfect for incorporating into your skincare ritual.
Ideal for all skin types, including dry skin, oily skin, sensitive skin, acne-prone skin, and combination skin.
Is cleansing oil better than micellar water?
The answer is no and although it's a water-based cleanser, micellar water acts kind of like an oil cleanser, making it the best of both worlds.
"Micelles are attracted to dirt and oil, so they are able to thoroughly cleanse the skin and draw out dirt without drying it out," Marchbein says.
Which is better: cleansing oil or cleansing balm?
Well, cleansing oils tend to emulsify easier than cleansing balms, requiring less massaging of the skin.
So you might prefer a cleansing oil if you're time-poor and extremely tired by the end of the day and want a no-fuss skincare routine.
Do you moisturize after oil cleansing?
Your skin should feel supple and be free of makeup and other products after your oil cleanse.
Depending on your skin type, you may not need to moisturize afterward.
Is cleansing oil bad for sensitive skin?
Oil cleansers don't strip your skin of natural oils, so your skin won't feel imbalanced or thirsty.
Consider a cleansing oil like a tall drink of water for your skin.
They're gentle for sensitive skin, redness, rosacea, and blemish-prone skin.